Magic Robin Hood Holiday Park's Ultra All Inclusive
Ultra All Inclusive Holiday Park in Alfaz del Pi
Ultra All Inclusive Vacations
The whole family will be able to enjoy the lodging plan that makes us different in Magic Costa Blanca in every corner of the spectacular Magic Robin Hood Vacation Resort: the Ultra All Inclusive; exclusive and full of novelties, you forget to pay more during all your vacations and just focus on enjoying.

Dare to live the adventure of a holiday with the pioneering regime of Magic Costa Blanca that combines all the necessary ingredients to make your stay an unforgettable experience.

If you make your reservation at Ultra All Inclusive, the UAI Terminal will be your best ally to enjoy all the advantages of this regime. You will find it at reception and through it you will be able to check availability and book your excursions, theme restaurants and visits. All in the same space and with a single click. Book it, enjoy and taste everything we have for you, included.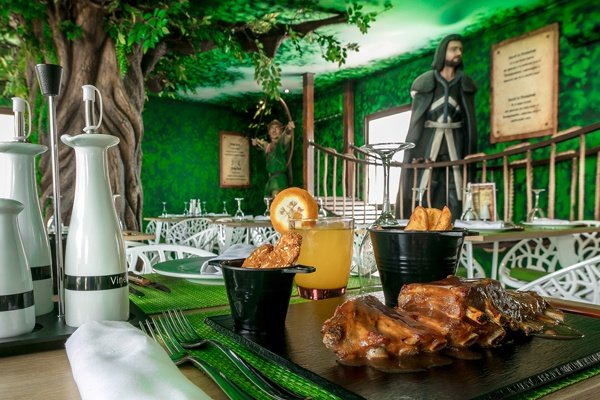 The Best Gastronomy
Our themed restaurants inspired by Robin Hood;s legend are very special. In them you can imagine yourself and your children in the story of the outlaw of Sherwood, in the purest medieval style.

Only with the UAI you will be able to discover the most surprising and delicious themed restaurants with pleasant table service. Always on request and available in the UAI Terminal.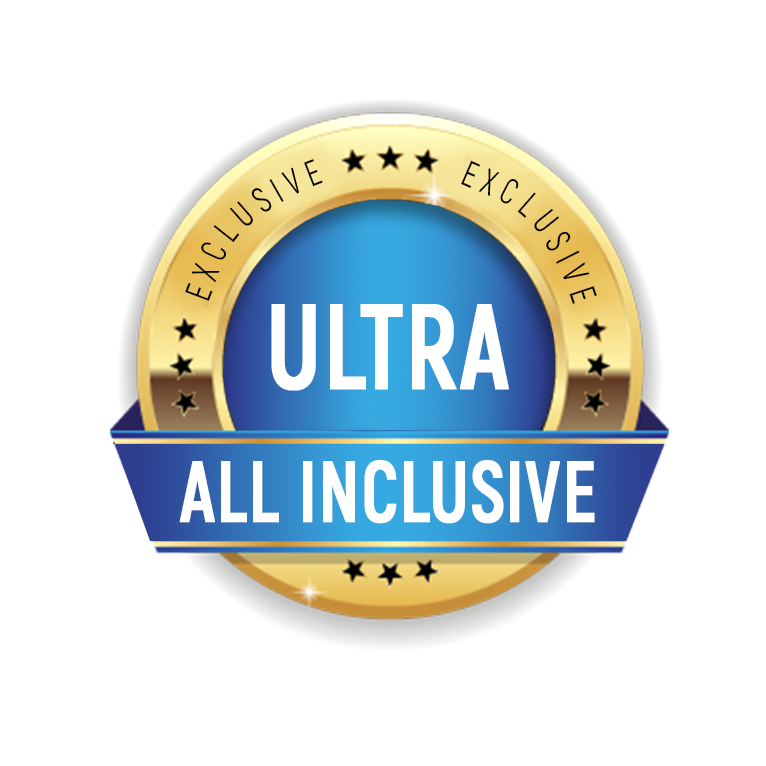 Themed restaurants [EXCLUSIVE WITH UAI]:

● Rice Restaurant
There are always occasions to share a tasty rice in family, and your vacation here will be one of them.

● Friar Tuck's Inn
Barbecue restaurant with show-cooking to taste the best meats from the Robin Hood village.

● Robin Forest Café
Set in the Sherwood forest where you will find the characters of this story while tasting a select menu of typical American dishes.

● Lionheart Magic Restaurant
Snack for the whole family, accompanied by a magic show.

● Italian Long Bow
Recommended for Italian cuisine lovers: pizza, pasta, ravioli...Buon appetito!

To enjoy the theme restaurants you must book your table upon arrival at the UAI Terminal located in Reception. You can repeat your reservation as many times during your stay as you want but you should know that they are subject to availability so don't wait any longer!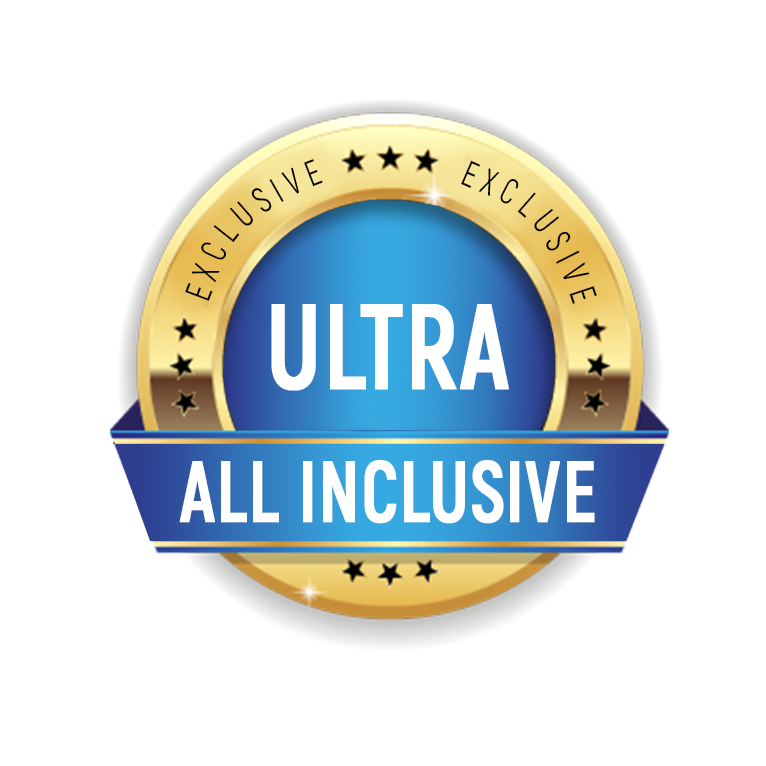 Pizza service in the cabin
[EXCLUSIVE WITH UAI]
Would you like some pizza in the cabin? We' ll bring it to you. It will be your favorite advantage during your stay, as many times as you want within the schedule established for this service.

Get ready to savor this adventure, here we specify which restaurants are available to enjoy an unforgettable vacation.

Buffet restaurants without previous booking, included:
● The Golden Arrow
Main restaurant international food buffet with medieval decoration.

● The Long Bow Terrace
Situated next to the pool and with a large terrace offers a selection of snacks practically all day.

Remember that there are children's menus available or specialised menus for specific diets (coeliacs, allergies...) that you can request 24 hours in advance from the Maître of the restaurant or buffet.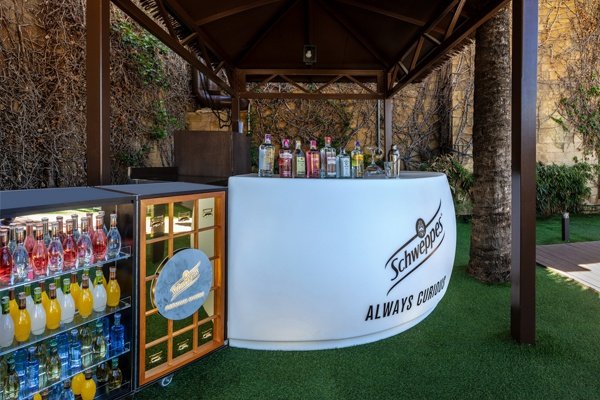 Premium Beverages
Live a complete holiday with ultra all inclusive: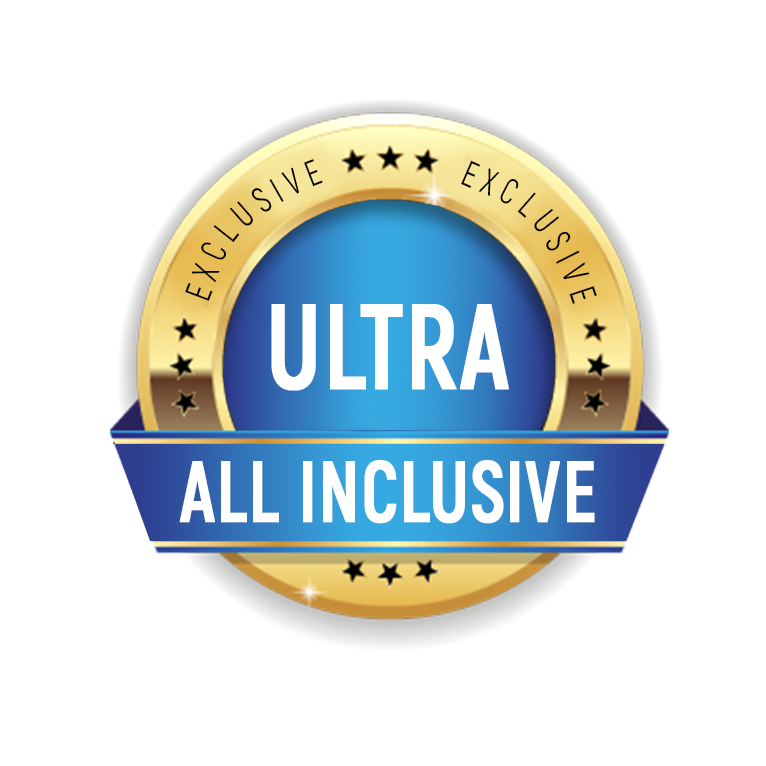 Welcome Pack [EXCLUSIVE WITH UAI]
Surprise yourself with a Cava Welcome Pack in your cabin, you deserve it.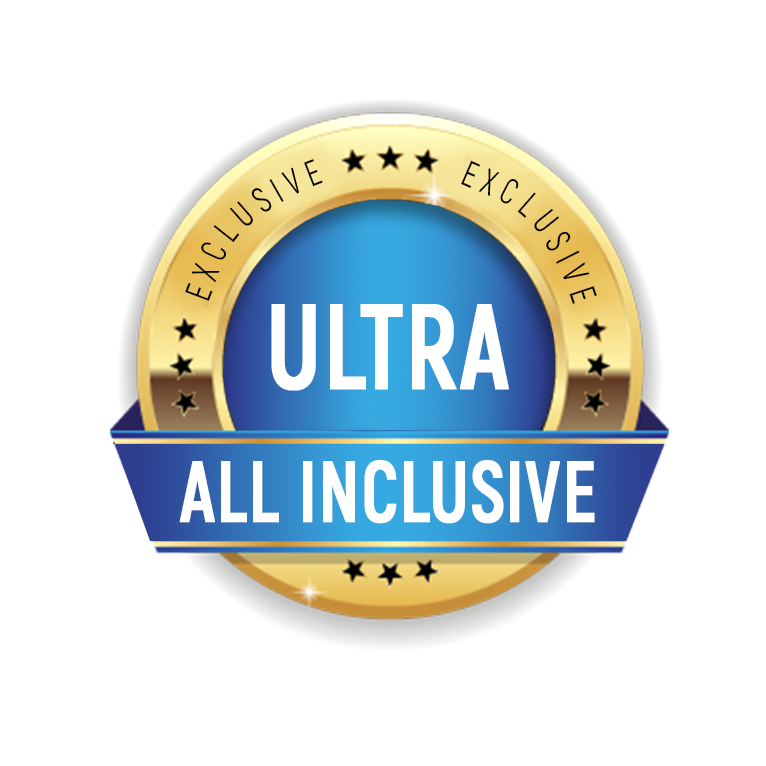 Mini Bar Daily Replacement [EXCLUSIVE WITH UAI]
In addition, the replacement of water, soft drinks and beers is daily so that you do not lack anything.

Top brand drinks in all the Resort bars and restaurants. Enjoy a good medieval drink wherever and whenever you want: coffee shop, beer shop, ice-cream parlour, snacks and food trucks with smoothies and slushies, chill out terrace and cocktail shop. Don't miss a thing!

Only champagne, cava and reserve drinks are excluded in the UAI. We have them, you can order it if you want a drink directly in the bar under charge.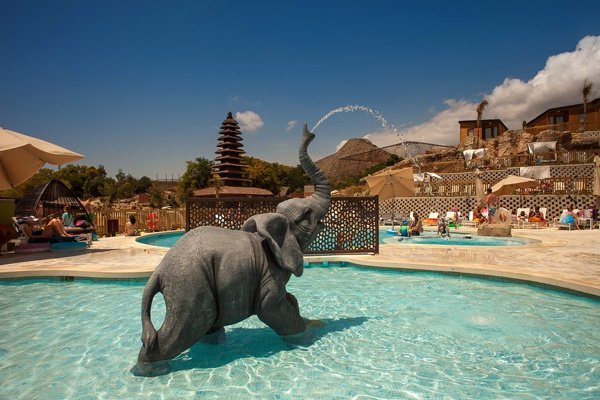 Magical Visits
PAY ONE AND ENJOY THEM ALL!

Did you know that our hotel chain has more than a dozen accommodations? Book your visit to other Magic Costa Blanca hotels on arrival at the UTI booking terminal located at Reception.

You can choose if you want to visit another resort to enjoy its facilities or if you also want to enjoy food and drinks there.

If indecision takes hold of you when you book, don't worry, because you can enjoy the other hotels thanks to the Ultra All Inclusive regime for free.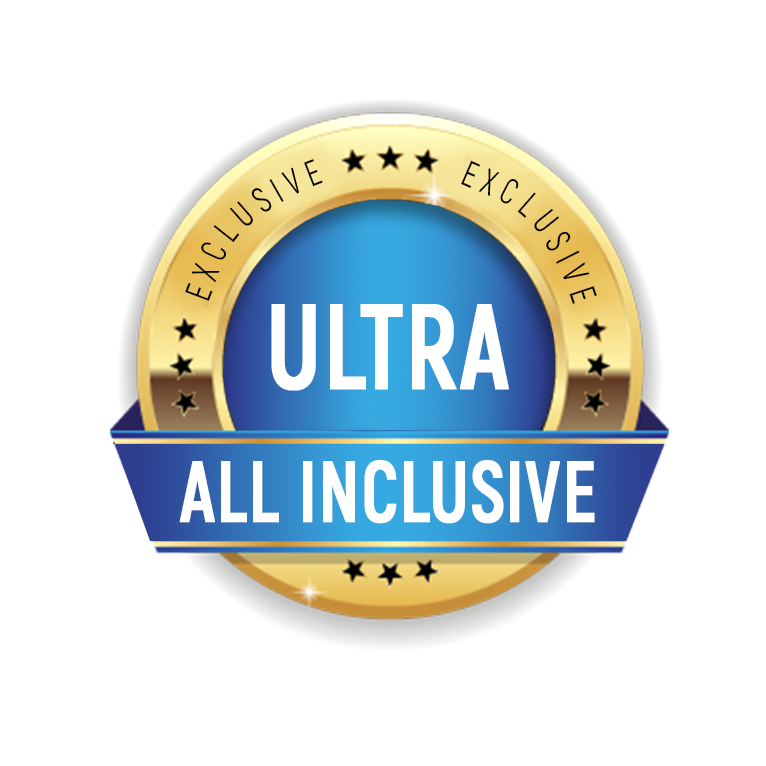 Hotels available to visit [EXCLUSIVE WITH UAI]:

● Apartotel Magic Tropical Splash Water Park, Spa & Caribbean Resort (Finestrat)
● Hotel Magic Aqua™ Rock Garden (Benidorm)
● Villa Luz Family Gourmet & All Exclusive Hotel (Gandia)
● Hotel Magic Cristal Park (Benidorm)
● Hotel Magic Villa Benidorm (Benidorm)



It includes the transfer between one hotel and another for all the cases except for the Hotel Villa Luz (Gandia).

These visits are subject to the availability of the UAI Terminal.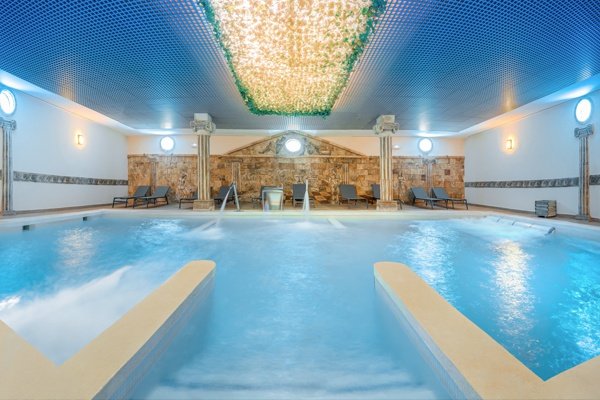 Unique Experiences
By choosing the Ultra All Inclusive you will be able to live unforgettable experiences like these: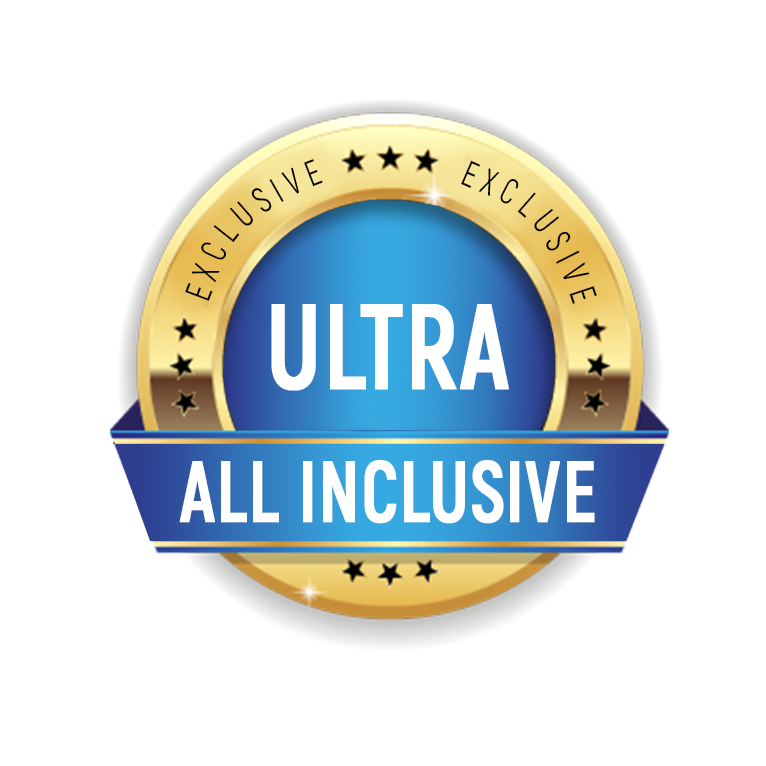 Spa Circuit [EXCLUSIVE WITH UAI]
Feel the tranquility and disconnection with a Spa Circuit (+16 years) at the resort's Spa & Beauty Center designed to disconnect and relax during the holidays.

● Stays from 4 to 6 nights: 1 hour Spa Circuit INCLUDED
● Stays from 7 nights: Spa Circuit of 2 hours INCLUDED
● Hygiene kit with charge is obligatory.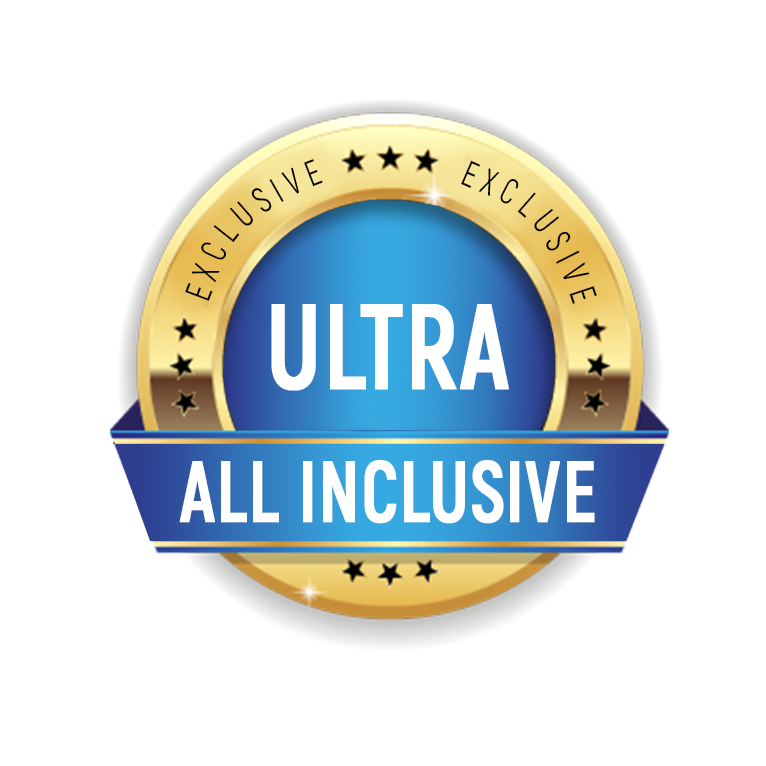 Excursions Pack valued in more than 200€ [EXCLUSIVE WITH UAI]


Are you staying with the Ultra All Inclusive board during 7 nights or more? It's perfect because with a stay of 7 nights or more you will have a free excursions pack valued for more than 200€ per person. They will surely surprise you with their special and varied theme, transport included!

Remember that the excursions are subject to the opening calendar of each one of them and to the availability of the UTI Terminal, so if you have any doubt, contact us and we will gladly clarify it for you.

Worry only to enjoy, we do the rest.
EXCURSIONS PACK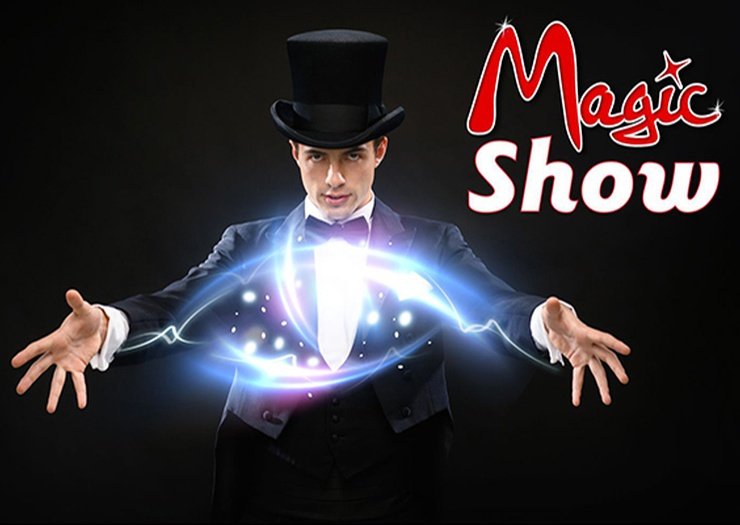 Magic Show
Special magic show full of fantasy for all audiences.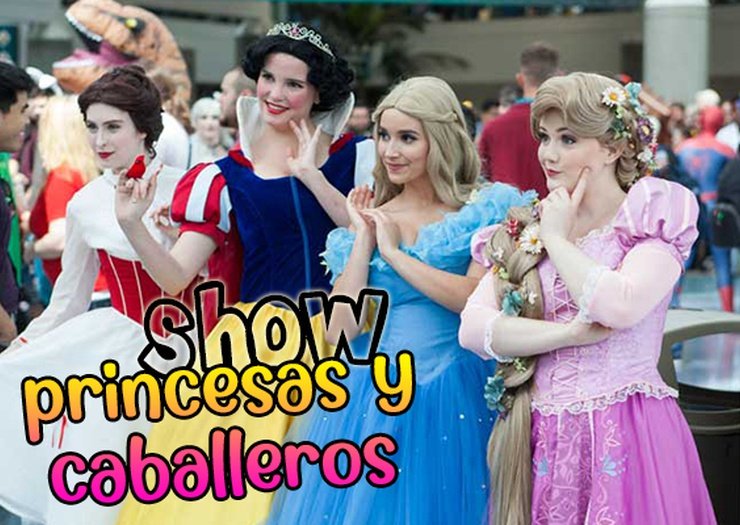 Show Princesses and Knights
The children of each hotel are from different teams, they dress up and all meet at the Magic Robin Hood Resort (Alfaz del Pi), where the adventure begins.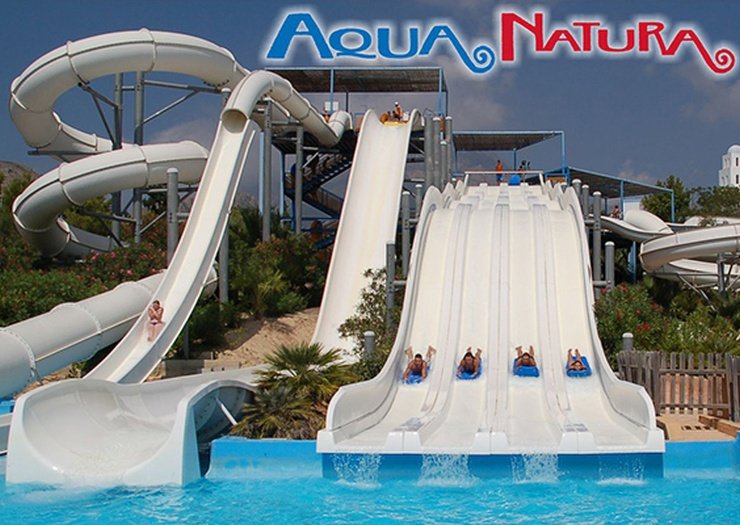 Tickets to Aqua and Terra Natura
You will enjoy the Aqua Natura aquatic park with a spectacular children's area and Terra Natura zoo where you can observe and make contact with the animals in spaces designed to recreate the habitat of each of the species.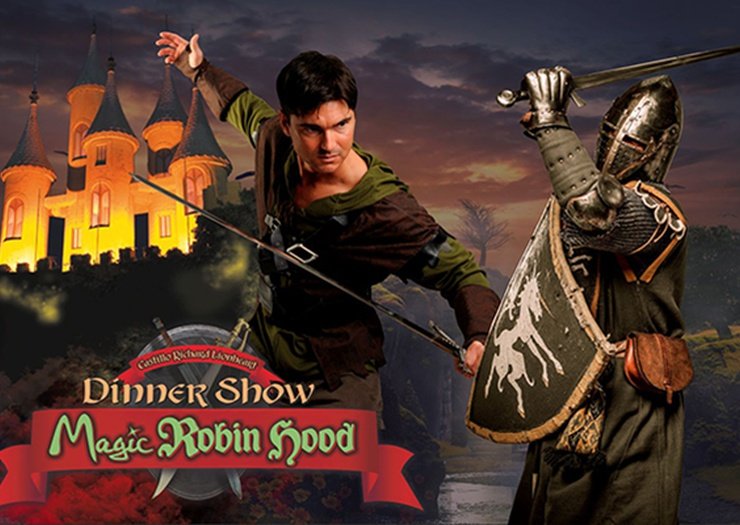 Medieval Challenge Robin Hood
Spectacular dinner-show with food in the purest medieval style. Laughter, friendship, betrayal, honour and magic in a show with purebred horses, squires and much more.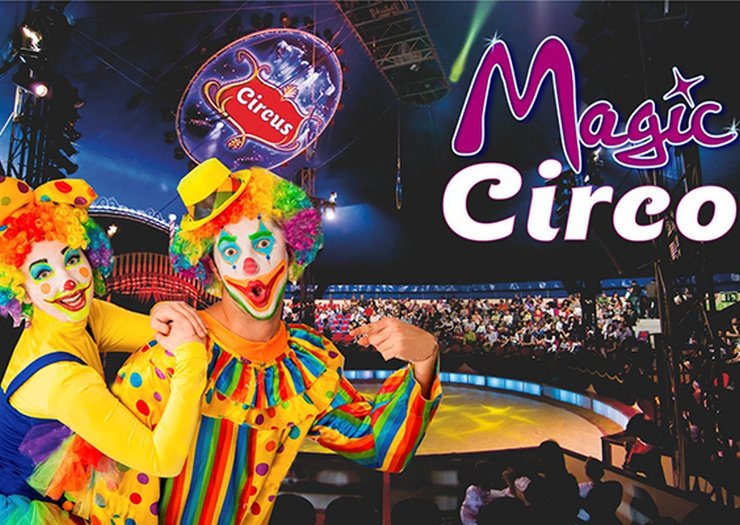 Benidorm Circus
Circus with spectacular conditioned tent where the illusion, laughter and fun are guaranteed for all the unique EXPERIENCES.
Other regimes
All-inclusive Promotional
This type of accommodation is not always available, you will only be able to book it in some promotional moments. To know if it is available for the date you have chosen for your holidays, you must discover it at the time of making your booking.
It also includes visit other Magic hotels (except Villa Venecia, Benidorm Celebrations and Villa del Mar) and these excursions for bookings from 7 nights:

● Princesses and Knights Show
Several teams but only one winner. Which side will win?

● /Entrance to Aqua Natura and Terra Natura Theme Parks
Water park with spectacular children's area and zoo where you can observe and make contact with animals in spaces designed to recreate the habitat of each of the species through barriers invisible to humans. (Subject to parks opening calendar. Aqua Natura closes on 10/31)

●Magic Show
Special magic show for all audiences.


The excursions are subject to the opening calendar of each one of them and to the availability of the UTI Terminal so, if you have any doubt, contact us and we will gladly clarify it for you.
All Inclusive
If you like to enjoy all the top brand drinks included unlimitedly, eat at the buffet at the scheduled times and also snack between meals at the Food Trucks and Ice Cream Truck we have at the Resort, then the All Inclusive plan is your choice.

With the All Inclusive plan you'll enjoy:

● Delicious meals and snacks between meals in buffet restaurant.
● Unlimited refreshing drinks in self-service restaurants (water, wine, beer and soft drinks).
● Unlimited consumption of top brands in our bars (except Champagne, cava and reserves)
● Unlimited consumption of drinks, snacks and ice creams that are available in the fun food trucks.
Full Board
With the Full Board regime you will enjoy:

● Fantastic breakfast, lunch and dinner in a large international buffet.
● You must take into account that it does not include drinks or theme restaurants.
● Book now your vacation in Full Board and live the adventure.
Half Board
With the Half Board regime you will enjoy:

● Breakfast and dinner in the different buffets of the resort.
● You must take into account that it does not include drinks or theme restaurants.
● In this way you can also enjoy the gastronomy of the area in which we are located. Recommended for families who like to eat out at noon.
Bed And Breakfast
It includes a buffet breakfast in our restaurant, a spectacular moment essential to live a medieval thematic vacation and to gather strength for a great day.

IMPORTANT NOTE:
● All board are subject to change without notice, respecting the bookings made.
● Due to the situation of the Covid-19, the calendar and availability of some excursions may be modified.