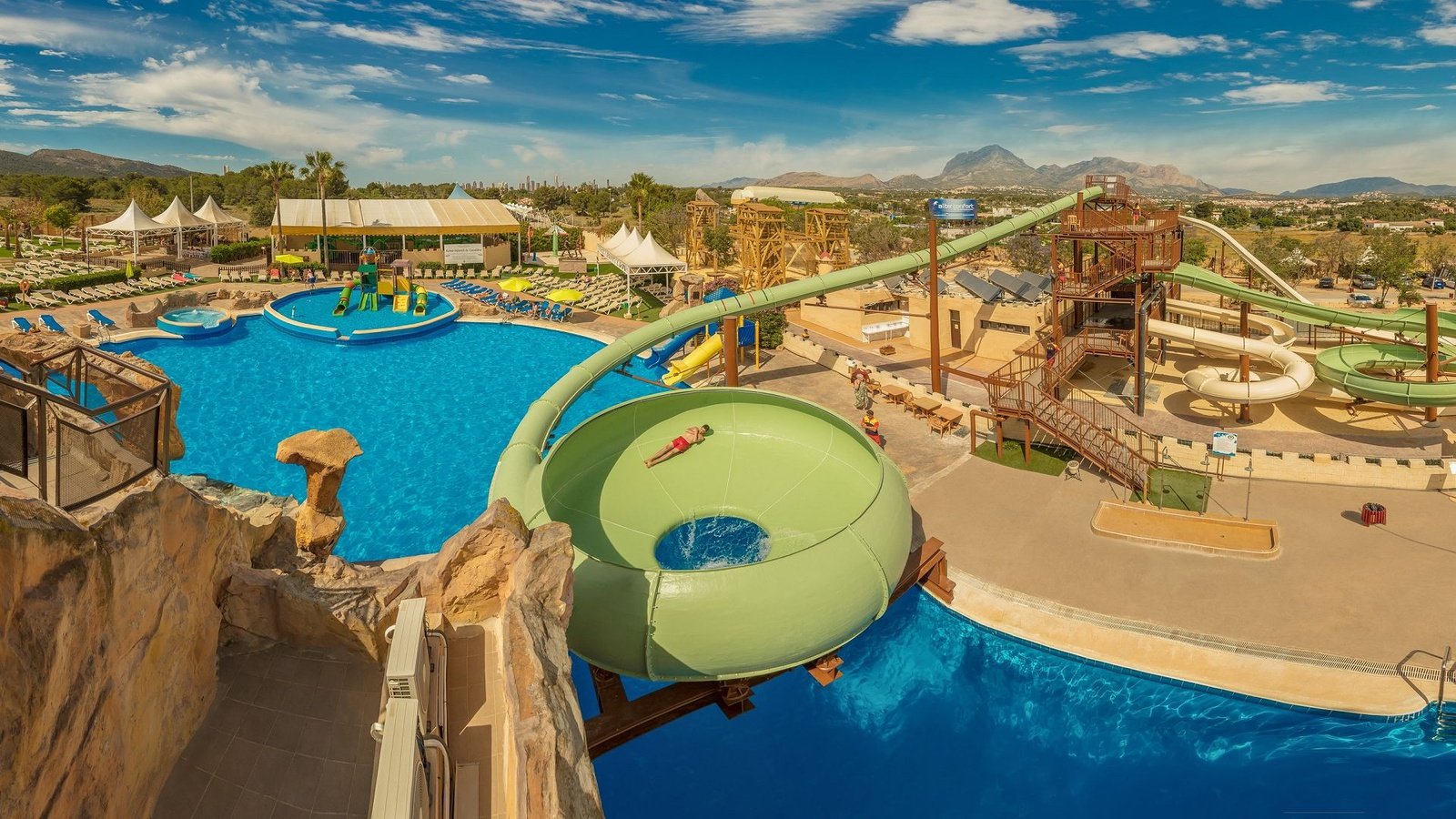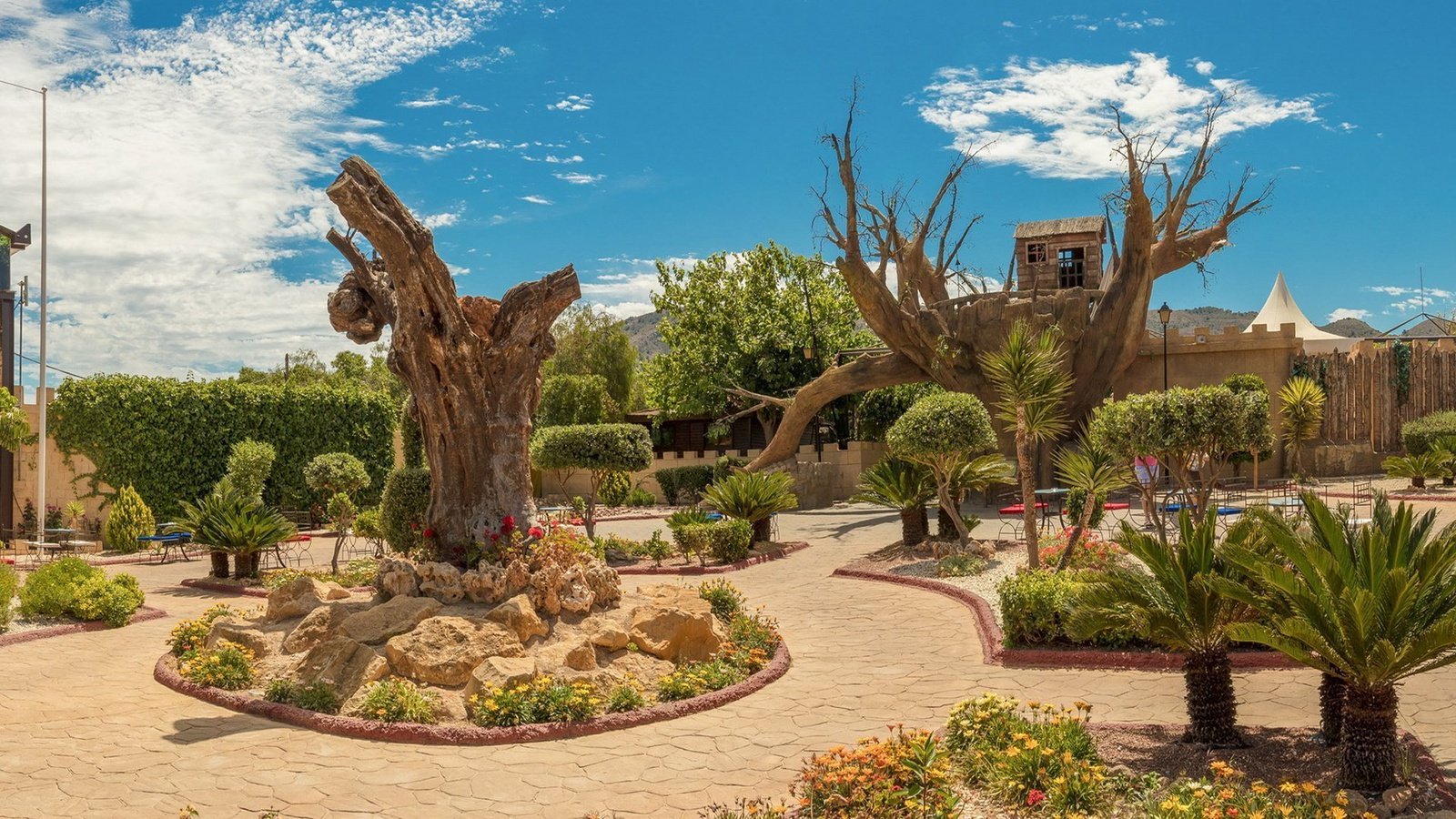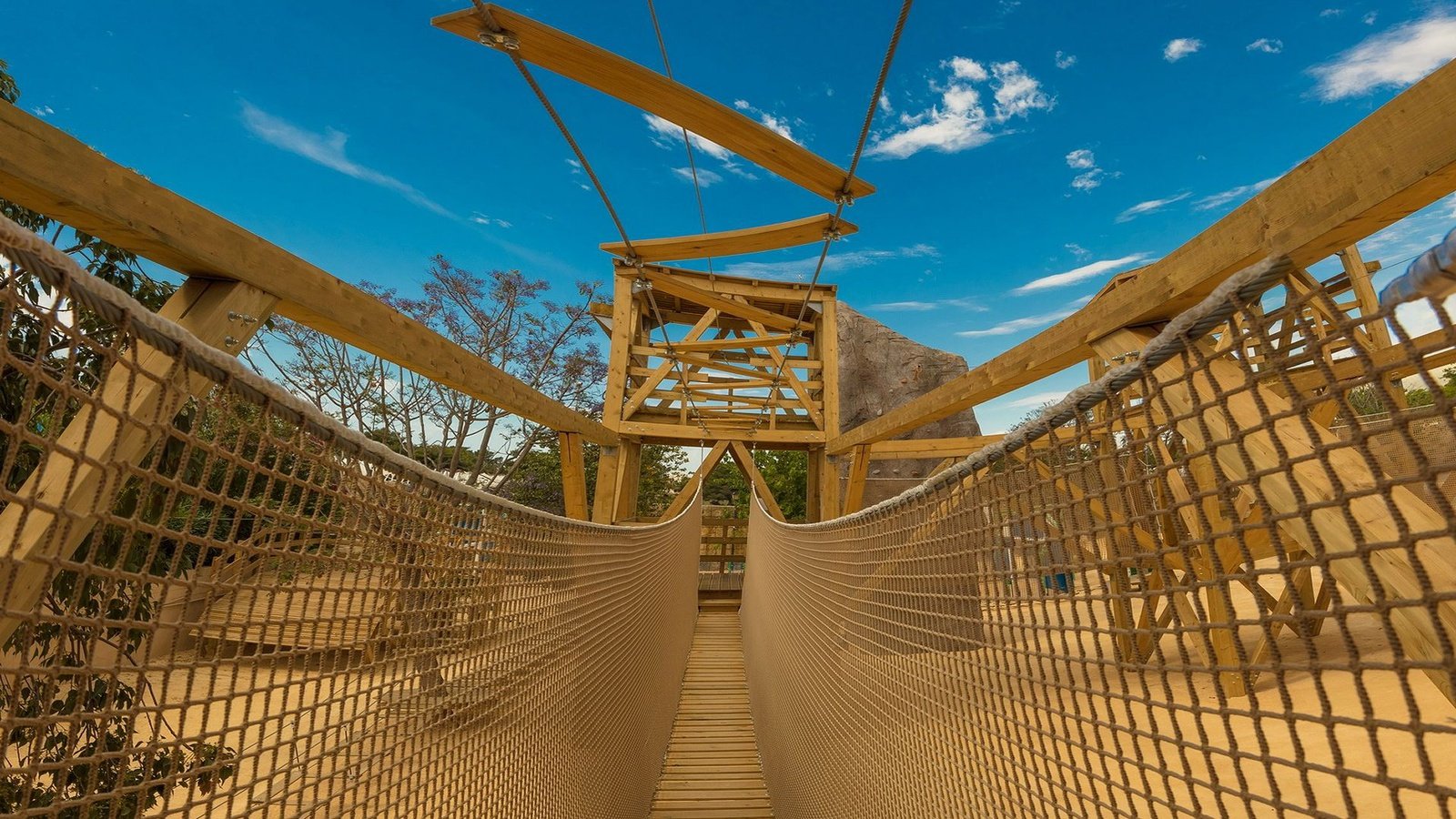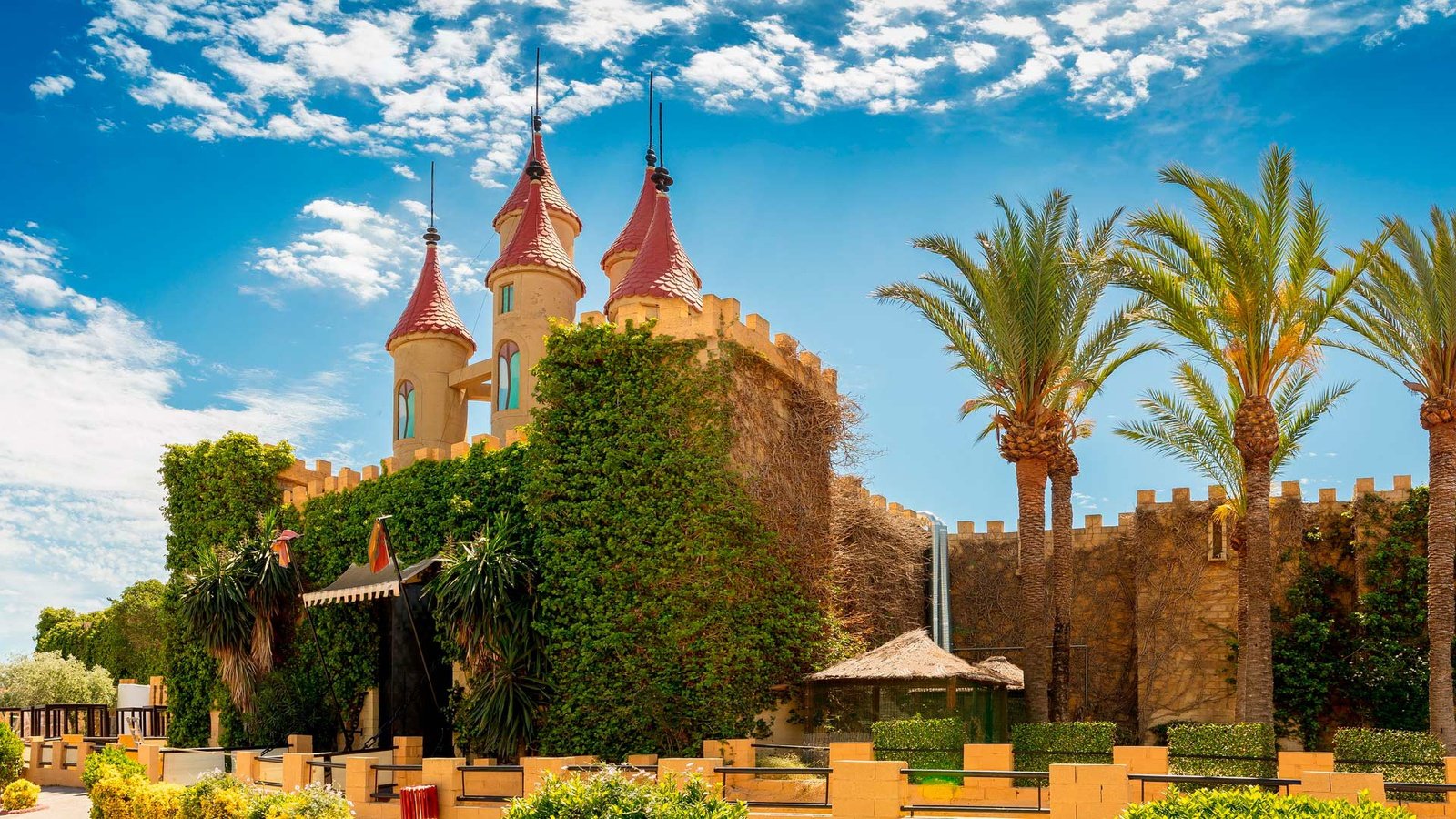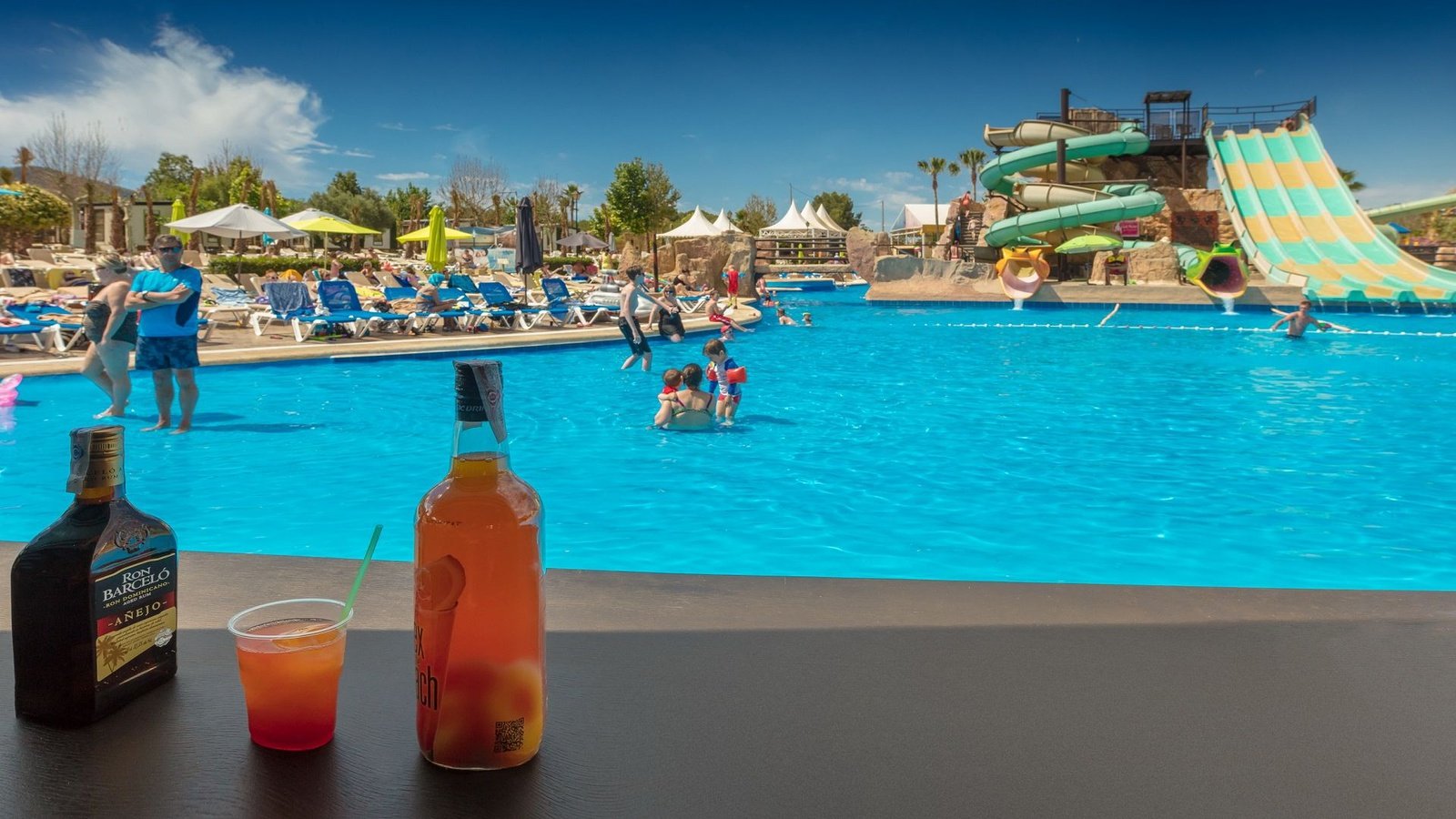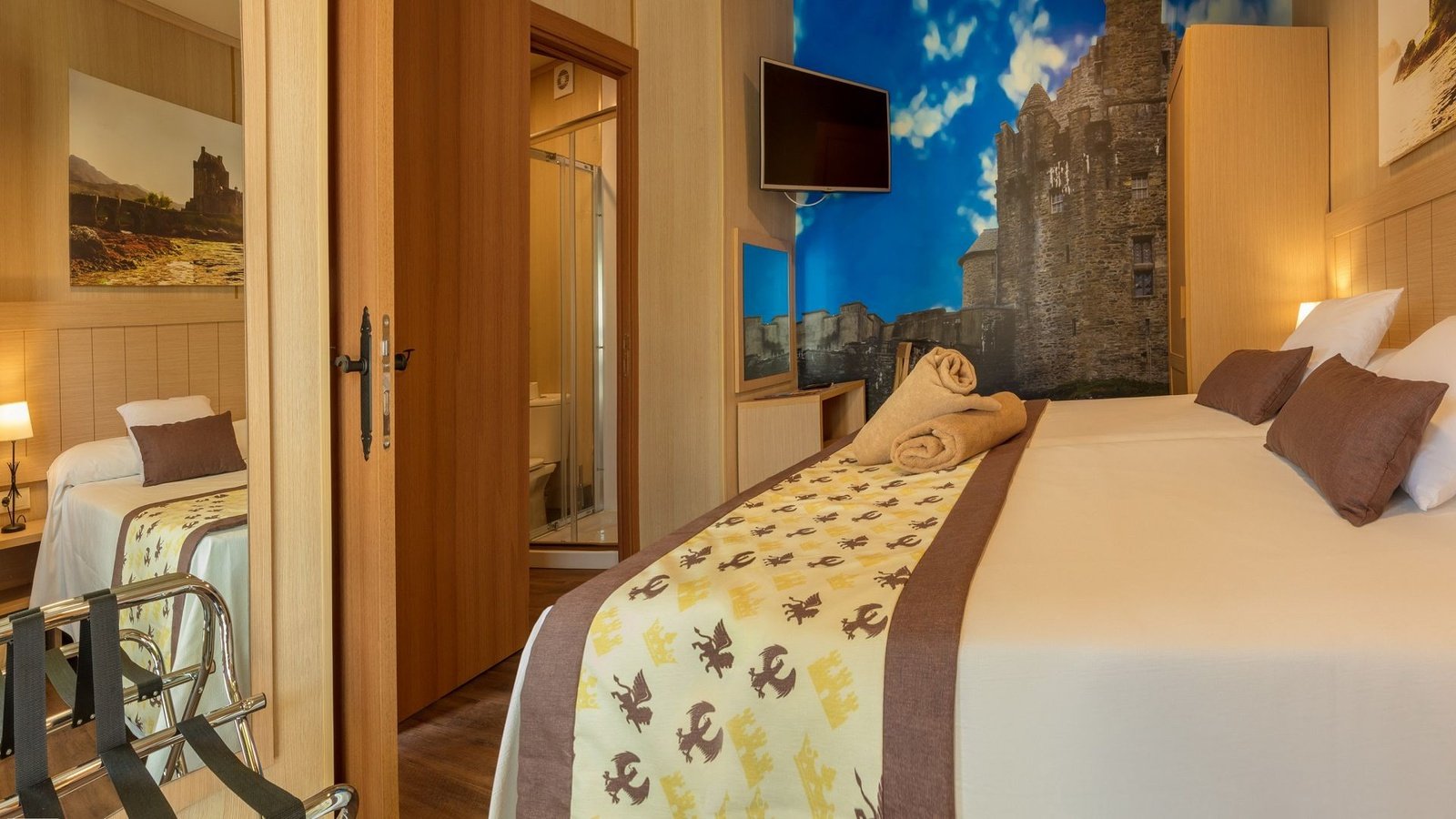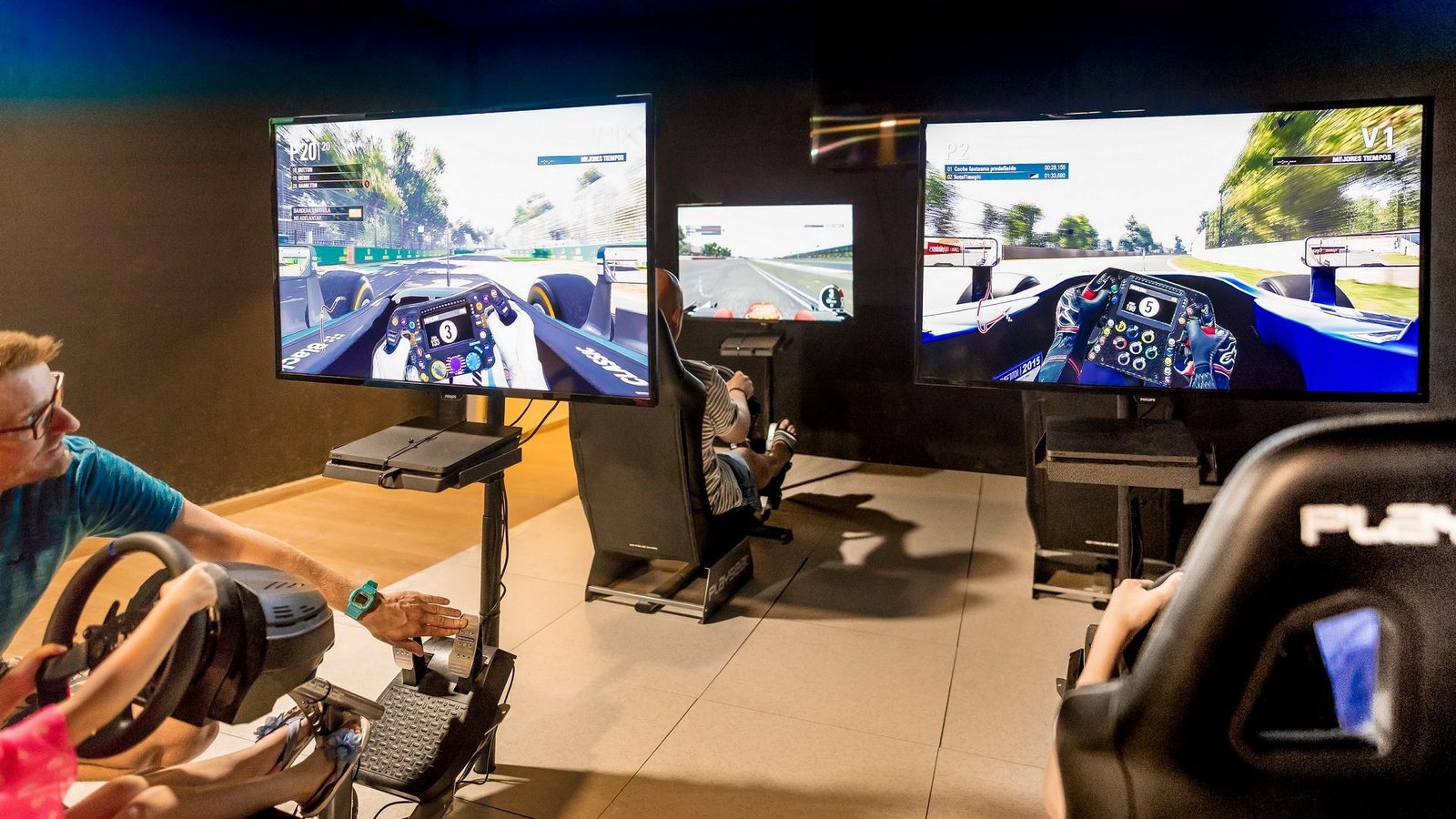 We open the doors of the Magic Robin Hood Holiday Park in
DEALS FOR YOU
Choose the one that best suits your needs on our official website
Super deal for august

Your private lodge from 250 euros per night with AI board and special prices in other boards

PROMO CODE: AGOSTISIMO Enjoy the holidays you deserve in our medieval resort, with your own private cabin. Live the adventure and fun of Magic Robin Hood with this offer that we have prepared for couples or families of up to ...

From:

€230 taxes included.

Holidays with "All Inclusive Promo" and up to 2 children 100%off

PROMOCODE: FAMILIA It's time to enjoy a few days of relaxation with the little ones. Now, more than ever, you all deserve a good vacation.

Live a magical experience with your family. Now, the first two children (up to 16 ...

From:

€101 taxes included.

More space, more fun: Your second lodge from only 60 euros more

This summer enjoy Magic Robin Hood Resort like never before. Book (until October 31st) any cabin in any regime and you will enjoy another cabin for a small supplement from only 60 Euros per night*. Live your holidays with more ...

From:

€81 taxes included.

Exclusive Service: Ultra All Inclusive board with Private Plot on the beach of Benidorm

includes two sunbeds and a parasol!

Enjoy your holiday. Magic Robin Hood resort facilitates your space on the beach of Benidorm with your reservation in Ultra All Inclusive board. Sunbathing, bathing, feeling the sand under your feet... What would your holiday in Benidorm be without visiting ...

From:

€62 taxes included.

Descuento especial para héroes

Vacaciones con -10% para nuestros héroes sin capa

CÓDIGO PROMOCIONAL: HEROES Desde Magic Robin Hood Resort queremos apoyar a todos nuestros héroes sin capa con algo más que un aplauso, reconociendo su esfuerzo con estas dos ofertas especiales para TODAS las personas que han estado trabajando en primera ...

From:

€77 taxes included.

Descuentos especiales para autónomos

Vacaciones con hasta -30% de descuento. ¡No nos olvidamos de nuestros autónomos!

CÓDIGOS PROMOCIONALES: HEROES - DESEMPLEADOS Magic Costa Blanca no se olvida de los autónomos que han trabajado o han tenido que cesar su actividad estos días. Por ello, les ofrecemos descuentos especiales para sus vacaciones en estancias del 22 de ...

From:

€138 taxes included.

¡Ningún español en ERTE o desempleo sin vacaciones!

Descuento de un 15% en tu cabaña

CÓDIGO PROMOCIONAL: DESEMPLEADOS En Magic Robin Hood Resort sabemos que es el momento de disfrutar de unas buenas vacaciones llenas de aventura y diversión. Ahora, más que nunca y después de estar meses confinados, las vacaciones son un derecho, no ...

From:

€82 taxes included.

No-charge rate

Cancela de manera gratuita ante cualquier imprevisto

Are you thinking of enjoying a good holiday or a relaxing moment? Let nothing stop you! With your reservation at Magic Costa Blanca, you can take advantage of our NO CHARGE RATE for any type of room and any regime. ...

From:

€62 taxes included.

1st child 100% off

1st Child 100% off in any board

Every little hero deserves a good holidays, and there's no better place to have fun than our great themed resort, full of adventure and fun!

It's time to enjoy the Magic Robin Hood experience as a family in your own ...

From:

€62 taxes included.

Large family Deal

Special discounts for big families like yours.

Do you have a large family? This discount is created for you! Enjoy Family getaways with special prices without paying too much. The first two children enjoy the vacations for free and the others have a special 50% discount. Keep ...

From:

€62 taxes included.

Single-parent deal

Enjoy the benefits of the single-parent room

Do you travel alone with your children? Booking the Ultra all-inclusive has many benefits for you. One of them is being able to book your holidays with a single parent rate and enjoy an unforgettable vacation with them in this ...

From:

€62 taxes included.

FREE Shuttle!

Free Airport and Renfe Shuttle service

In Magic Robin Hood, we take care of you and your vacation so that nothing worries you. Leave everything to us and think only about your enjoyment. In the booking process, we offer you a free Shuttle service from and ...

Pet Special

Do not leave your pet alone at home

Do not leave your pet alone at home Bring your pet on vacation. We know how much this means to you, that is why we offer you the lodging for your dog or cat in a specialized residence, booking with ...

From:

€62 taxes included.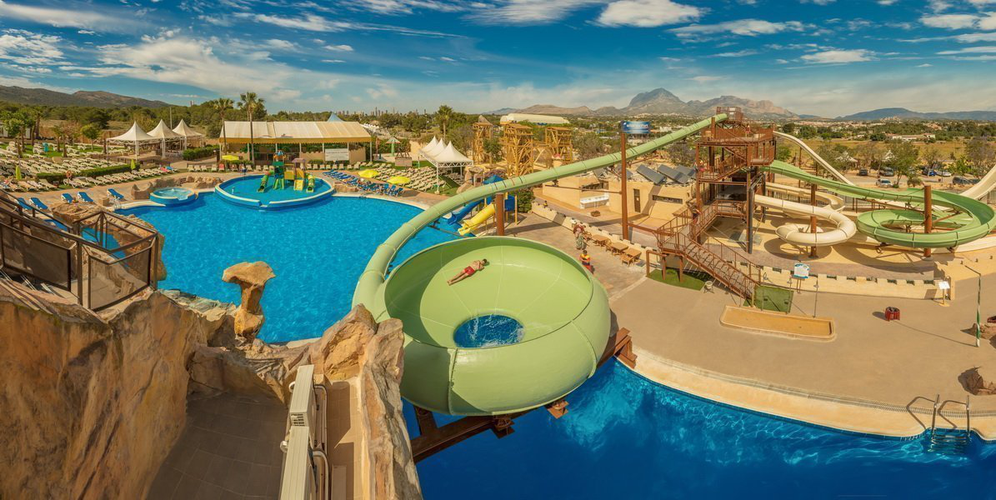 The First Medieval Resort of Europe is located in Alfaz del Pi, just a couple of minutes from Benidorm
Let the Adventure begin at Magic Robin Hood!
Immerse yourself into Medieval Times, and revive the thrills of the adventurous archer Robin Hood. The entire family will live the thrills in every corner of "Robin Hood Vacational Resort" in Alfaz del Pi.

Take a Dip in the water park! Have fun with your children in the Waterplay, Splash, Dragon' s Race Lagoon pool as well as the notorious Locksley's Lagoon. However, if you prefer to stay dry, you may explore the Multi Adventure area were you will find: zip lines, laser tag battles, climbing wall, archery and the great wood castle. We have included as well, a mini golf course, skate park, table football and teqball. We are keen in following the latest trends, because we love to innovate and surprise you.

On the other hand, maybe you would rather play at the Gaming Experience Hall, exclusive only at the Magic Resorts and Hotels. We provide you with the latest virtual reality technologies such as: Ferrari F1 simulator, Nintendo, PlayStation and Xbox consoles and best of all you are going to game in Huge Screens so you will be part of the action.

While our hosts entertain your children, you will be free to relax in our "only adult" areas, like Lady Marian Spa, the Crusades Chill Out Lounge or the specialized themes bars.

After such varied thrills your appetite will be triggered, thus we offer you varied buffets with international dishes, and theme Restaurants. When making your booking, choose the "Ultra all-inclusive Package" and forget about paying more by reserving through this official website.

Sleep in the cabin that will be your sanctuary during your vacation with us. All our cabins offer a terrace from which you may contemplate the different villages in our resort. Which one will you choose?
We await your visit, in order for us to make your family vacation a medieval dream.
HIghlights of Magic Robin Hood Holiday Park